In times when everybody had a pen and pencil and using a computer or chatting online seemed unthinkable or only possible in the mind of some people living way ahead of their time or writing science fiction, letters were the only way to stay in touch with the people your care about. Letters which took days or weeks to reach their recipient, especially during the Second World War, when people struggled to find out if their relatives or loved ones were okay.
"I could hug you till you dropped!"
Chris to Bessie, 21 February 1944
The letters in "My dear Bessie" compiled by Simon Garfield tell a love story no author could possible imagine in a more touching way that never gets kitschy. A love story which unfolds between Chris Barker and Bessie Moore only because Chris, who stationed at the Libyan coast, decided to write a letter to Bessie who worked at the Post office and attended the same training course as Chris. During the war, Bessie worked as a morse interpreter and despite the fact that she was dating another man (till the relationship ended), kept up the correspondence with Chris – a very platonic one.
"I just had to give you all I could in the only way possible, and I did it because all of me responded to you with a force that I wasn't aware of possessing. (…) You are as precious to me as life itself, for it goes on and on."
Bessie to Chris, 14 December 1944
Chris' letter from September 1943 changed not only their way of writing but in the end their whole lives. As time went by, they wrote more and more letters of which 500 survived. The book contains the most heartwarming ones as Simon Garfield writes in his introduction. Together with the afterword by Bernard Baker, their son, and Irena Barker, their granddaughter, the wonderful letters are understandable within their historical context and tell the whole story of this love of a lifetime.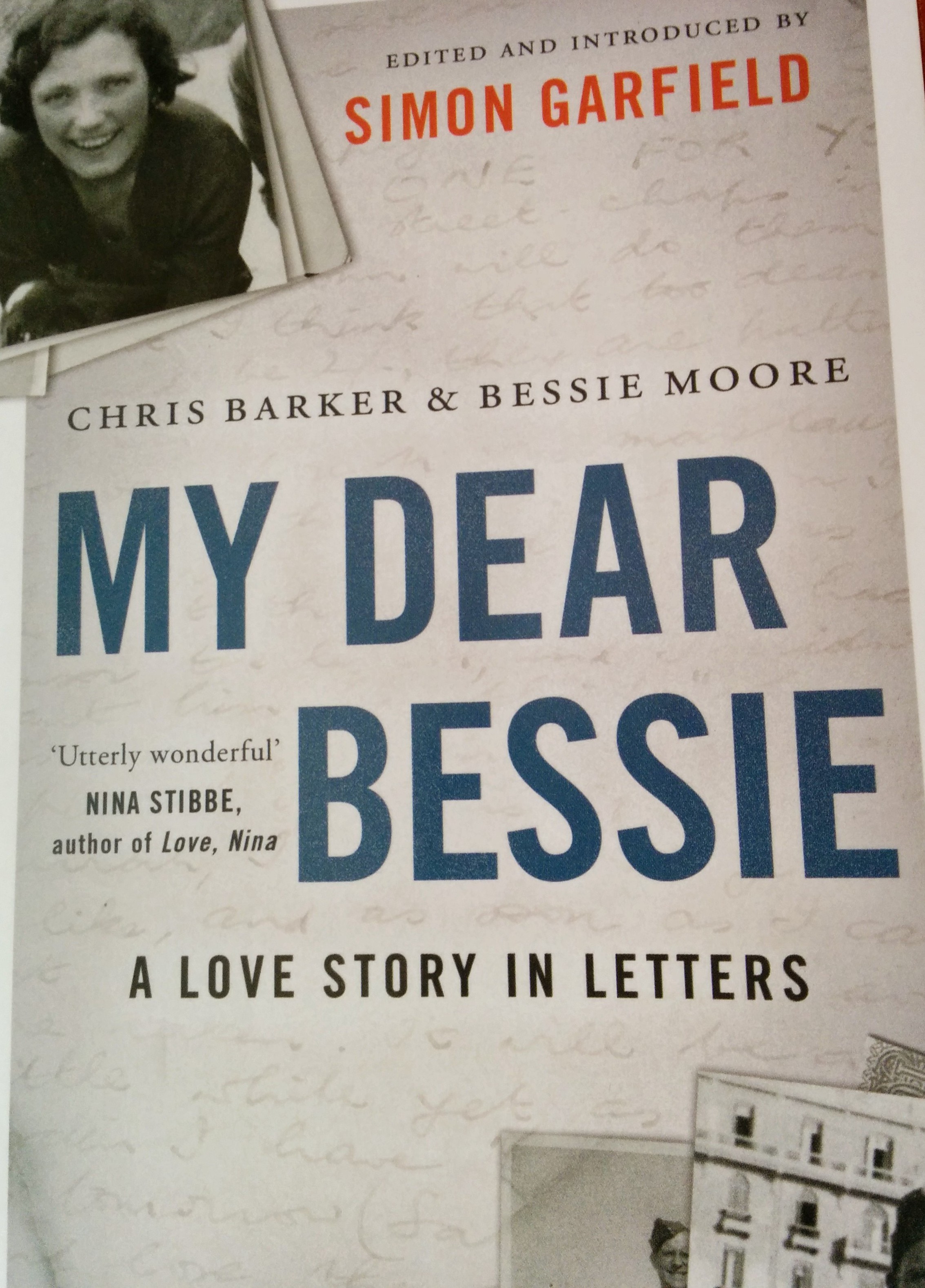 Simon Garfield: My dear Bessie, Canongate Books, about 7 £.